Custom Drilling & Tapping Products For Any Industry
Whether you're a professional in the manufacturing industry or a DIY enthusiast, understanding the process of drilling and tapping is essential for a wide range of applications. Drilling is a fundamental process in which a hole is created in a solid material using a rotating cutting tool called a drill bit. This technique is used in various industries, including construction, metalworking, woodworking, and more. Drilling is crucial for tasks such as creating holes for fasteners, installing electrical wiring, or creating openings for pipes and plumbing. Tapping is a process that involves creating internal threads in a hole to allow screws, bolts, or other fasteners to be securely threaded into the material. This technique is essential for assembling components and joining parts together. Tapping can be done by hand using a tap wrench or with the assistance of a tapping machine for larger-scale operations.
Cost-Effective Manufacturing
We offer a wide selection of high-quality drill bits designed for different materials and applications. Our drill bits are made from durable materials such as high-speed steel (HSS) and cobalt, ensuring optimal performance and longevity. Whether you need to drill through wood, metal, concrete, or other materials, we have the right drill bits to meet your needs. 
To ensure precise and reliable tapping, we offer a range of high-quality taps and tapping tools. Our taps are made from durable materials and feature precise thread profiles, enabling smooth and efficient tapping operations. Whether you need to create threads in metal, plastic, or other materials, our tapping tools are designed to deliver excellent results.
Custom Industrial Solutions
At our company, we are committed to providing you with top-quality drilling and tapping tools and accessories. With our extensive range of products, knowledgeable staff, and dedication to customer satisfaction, we strive to be your go-to resource for all your drilling and tapping needs. For your convenience, we offer comprehensive drilling and tapping sets that include a selection of drill bits, taps, and accessories in one package. These sets are carefully curated to cover a range of common sizes and thread types, providing you with the essential tools needed for various projects. Our drilling and tapping sets are perfect for both beginners and professionals who require versatility and convenience in their work. We take pride in offering high-quality products sourced from reputable manufacturers to ensure durability, performance, and customer satisfaction.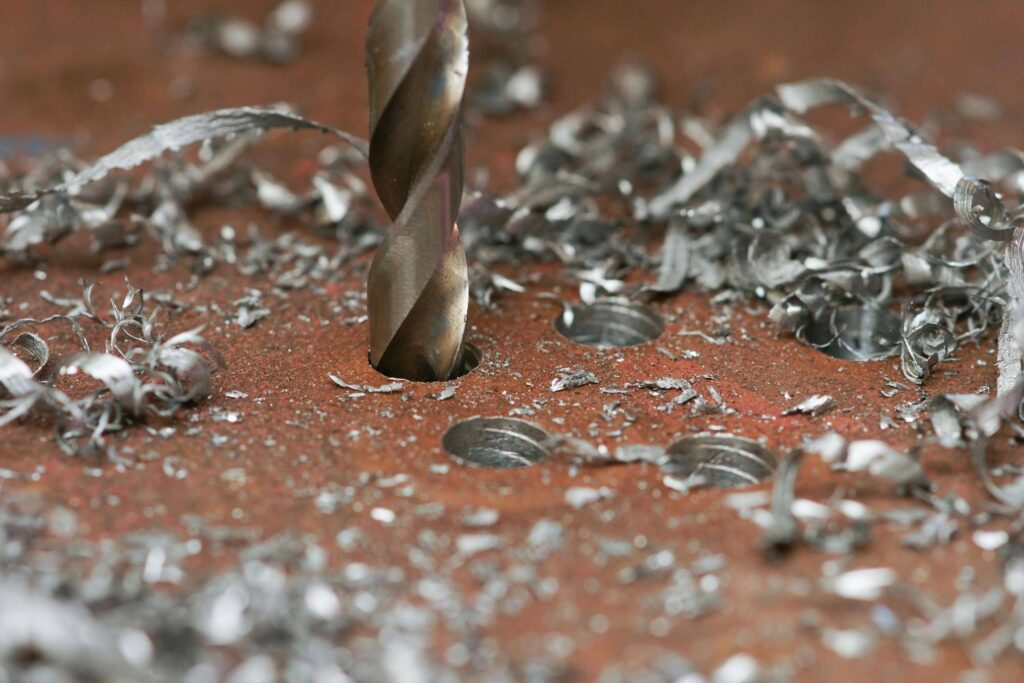 Browse Our Drilling & Tapping Products
Why Choose Our Drilling & Tapping Products
We are committed to offering only the highest quality drilling and tapping products. Our selection includes tools and accessories made from premium materials that are built to withstand rigorous use.
We pride ourselves on providing a diverse range of drilling and tapping products to meet your specific needs. From various drill bit types and sizes to taps for different materials and thread sizes, we have a comprehensive selection
Our team consists of knowledgeable professionals who are passionate about drilling and tapping. We understand the challenges you may encounter in your projects and are here to provide guidance and assistance.
We prioritize delivering products that offer exceptional performance. Our drill bits are engineered to cut through materials with precision and efficiency, while our taps produce clean and accurate threads.
Your satisfaction is our top priority. We aim to provide a seamless shopping experience, from browsing our website or visiting our store to receiving your order and using our products.
We believe that high-quality drilling and tapping products should be accessible to all. That's why we offer our products at competitive prices without compromising on quality.
To always work in a wise, honest, and innovative way using our skill, speed and well-thought-out strategy in our solution process.
EZLEE INDUSTRIAL is a customer driven company that specializes in manufacturing and marketing of industrial parts worldwide. We are a dependable parts vendor backed by state-of-the-art facilities with the most discerning and reliable quality assurance. Combined with our diverse experience, advanced engineering, and commitment to future technologies, our customers can rest assured that their products are being built better, smarter, and faster.
Have a question or need help finding the right custom Drilling & Tapping Product manufacturer for your needs? Our team is here to help! Contact us today via phone, email, or live chat to speak with one of our knowledgeable representatives. We'll be happy to assist you in any way we can.